Classroom Management
10 Hour Course
A Proud Collaboration with
Who is this CPD Course for?

You are a teacher who wants to create classroom management practices and routines that work for you and your students.

You are a teacher who would like a better understanding of how to place procedures that will enhance classroom management.

You are a teacher who would like to increase the strategies you use to promote positive behaviour.

You are a teacher who wants to gain confidence and competence in your own skills and utilising them resourcefully.

You are a teacher who wants to teach to the best of your ability and thrive in your job.

This course is suitable for teachers working at primary level.

This course has been fantastic. It has covered all aspect of classroom management; from restorative practice, classroom culture, rules routines and rewards alongside so much more! I think this course really reinforces the vital importance of classroom management in any classroom. The practical tips, strategies and examples along the way are amazing! I really enjoyed completing this course. Thank you so much.

Claire O'Donnell
By the end of this CPD Course, you will:

Know how to build a positive classroom culture, instead of worrying about how to.
Have clear, practical guidance on setting up routines and procedures that improve the classroom environment, instead of not knowing what to put in place.
Know and understand your role in as a restorative practitioner, instead of falling back to the old methods that aren't working for you.
Feel empowered to use the tools and resources shared in the course to establish rewards and consequences for students, instead of feeling unsure of how to set up a different system.
Be able to support colleagues with classroom management, instead of being unable to help or offer suggestions.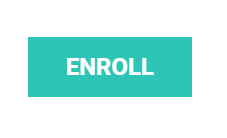 Course Rationale
We created this CPD course because we want to support with your classroom management skills.
Course author, Niamh Byrne aka Irish Primary Teacher, highlights that "sometimes, we think classroom management is just about behaviour, but it's really about lots of different things from relationships with the children, routines and procedures, classroom culture, rewards and consequences and behaviour is definitely an element too. I wanted to ensure that this course would be something that everyone from student teachers and newly qualified teachers to more experienced teachers would get something from".
We are passionate about professional development for teachers and have worked with over 11,000 teachers since 2017. As a teacher, you are the most important person in the classroom – you make the greatest impact on the students in front of you. It is so important that you use your time well.
We designed this online CPD course to build your confidence in what can be a tough lesson for all of us from time to time!
Course Description
This is a practical course which explores key elements of effective and efficient classroom management. It covers the themes of classroom management, behaviour, classroom organisation, classroom culture and restorative practice.
This course is delivered in a practical, solution-focused, participant-led manner; and showcases effective classroom management strategies, which can then be used in the classroom.
Participants are given the opportunity to reflect on their practice and implement positive changes during the course.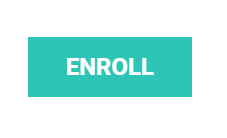 Module 1 Introduction
Where am I? We self-assess our practice using a baseline test, informed by SSE.
What is current evidence-based best practice? We explore theory of assessment practices and the value of different methodologies.
What is classroom management?
Module 2 Classroom Culture
What are the features of positive classroom culture?
How can we build a positive classroom culture?
Module 3 Routines & Procedures
What are the key routines and procedures in place for effective classroom management?
Where am I? We self-assess our own routines and procedures.
Module 4 Rewards & Consequences
What are the benefits of motivation types, rewards and consequences?
How can I adapt my practice to introduce appropriate rewards and consequences?
Module 5 Behaviour & Strategies to Support Children
What strategies can be used to maintain positive learning behaviours in a classroom?
Take a look at our CPD Short Course menu HERE.
If you have any further questions, contact us at info@rahoo.ie.
* We offer competitive rates for school groups of 10 or more teachers – please get in touch for more information*
LO's

10

Quizzes

0

Hours

EPV Days

All levels

Students

0

Assessments

Yes