Who is this course for?
Teachers who are returning to Ireland, seeking support, guidance and an insight into obtaining the Irish Language Requirement.
Why have you created this webinar?
We created this course because we want to support you returning to Ireland.
We are passionate about professional development for teachers and have worked with over 8,000 teachers since 2017. As a teacher, you are the most important person in the classroom – you make the greatest impact on the students in front of you.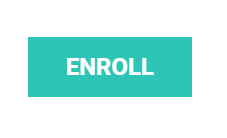 100% of participants rated this course as Excellent!

"So informative!
Very informative and clear.
I now understand a lot more about requirements".
What is included?
"An insight into The Irish Language Requirement" is 1 hour in duration including Q&A opportunities.
Topics covered:
1.An overview of the different routes in obtaining the Irish Language Requirement, including exemptions.
2.Understand what level of Irish is expected at each class level and how to simply include this in your day-to-day teaching and lesson planning.
3.Learn about the Múineadh na Gaeilge (teaching of Irish observations) element- what's expected; how to instil a culture of speaking Gaeilge throughout the day and how to use real life resources to add context to your lessons.
4.Understand what is expected of you attending the Gaeltacht- what's covered and how to make the most of the time spent there.
5.A comprehensive guide on the revision of Irish Grammar (for yourself as the teacher).
6.Discover the facts about Job Prospects for you, the returning teacher, without Gaeilge.
7.Learn about the dreaded "Gaeilge Question" during a Primary School interview.
8.Understand how simple, purposeful displays can be created to promote a culture of spoken Irish around your classroom.
9.Discover helpful webinars, resources and Instagram accounts to improve your Gaeilge.
10. Q&A
This webinar is presented by Rebecca Morrissey.
Rebecca is a former expat teacher, who returned to Ireland in 2019 and went through the process of obtaining the Irish Language Requirement over the last three years. Rebecca runs the Facebook Group OCG/SCG Support Group and offers advice and tips to returning teachers often on her Instagram page: Rebecca The Irish Teacher.
Rebecca is especially passionate about simplifying the process of obtaining the Irish Language Requirement and making it more purposeful and geared towards the teaching of Irish in the classroom.
A downloadable Certificate will be accessible.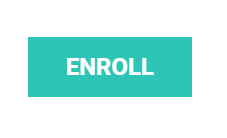 Thank you for taking the time to check out this online CPD course.
Feel free to get in touch with us at info@rahoo.ie if you have any questions you would like to ask. We love hearing from you and will do all that we can to support you!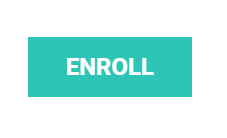 LO's

0

Quizzes

0

Hours

EPV Days

All levels

Tutor Support

English

Students

0

Assessments

Yes