Who is this course for?
You are a teacher who wants to improve how you assess in the classroom.
You are a teacher who would like a better understanding of formative assessment and it's benefits.
You are a teacher who wants to gain confidence and competence in your use of learning objectives, success criteria and measuring progress.
You are a teacher who wants to take risks and learn new ways of doing things.
This course is suitable for teachers working at all levels.
By the end of this course, you will:
Know what is meant by Assessment for Learning.
Have the tools to effectively and efficiently implement Assessment for Learning into everyday classroom practice.
"If formative assessment is presented in an accessible way – as it has been on this course – I believe that more and more teachers will adopt it as a vital part of their practice".
Tim Horgan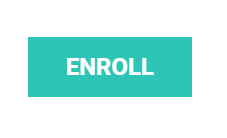 Why have you created this course?
74% of Irish teachers are not confident with formative assessment (Rahoo survey, 2020). We have facilitated workshops on Assessment for Learning in schools and education centres across Ireland since 2017. Feedback has been extremely positive. We created this online course because we want to support you in enhancing teaching and learning by using formative assessment methods – from the comfort of your own home!
We are passionate about professional development for teachers and have worked with over 11,000 teachers since 2017. As a teacher, you are the most important person in the classroom – you make the greatest impact on the students in front of you.
"I have found Rahoo short courses to be well delivered and interesting. I have already told colleagues about you and I look forward to enrolling again in the near future. It is nice when you make the effort to engage with a CPD course and find that it " does what it says on the tin"!

Kathy Sheehy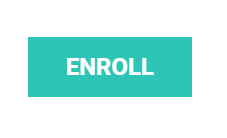 What is included?
This 2 hour CPD course for teachers, which has a longer online version approved and successfully inspected by the Department of Education in 2019, is intended for teachers who want to develop their understanding and practice of Assessment for Learning.
This course would also be useful for principals and other school leaders who are interested in supporting their staff to develop this important part of everyday practice effectively and / or their school improvement focus is assessment.
The key questions that will be answered are:
What is Assessment for Learning?
How can it be used effectively?
How can I embed it in my practice efficiently?
This online CPD course for teachers explores the principles and rationale of AfL, showcases high-impact strategies and shares resources that can be utilised across age ranges the very next day. Components of AfL focused on are success critieria, effective questioning and progress checks. This workshop is delivered in a practical, solution-focused, participant-led manner; and models effective AfL strategies.
"This is a fantastic course and I will highly recommend it to all of my teaching colleagues. It was recommended to me by a colleague".

Katie Breen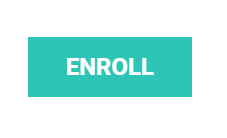 Thank you for taking the time to check out this online CPD course.
Feel free to get in touch with us at info@rahoo.ie if you have any questions you would like to ask. We love hearing from you and will do all that we can to support you!
LO's

2

Quizzes

0

Hours

EPV Days

All levels

Tutor Support

English

Students

0

Assessments

Yes