Who is this course for?
As a teacher or learning assistant do you know what takes you from pressure to stress and how to rebalance?
You are a professional that is interested in understanding how growing your awareness of self, such as your motivation, ability to seek support and response to pressure, could help you become a more resilient practitioner in your day-to-day environment.
This course is suitable for teachers working at all levels.
Why have you created this course?
A recent study measuring the occupational stress of teachers in Ireland found 82 percent reported moderate or high levels of personal burnout during the Covid-19 pandemic. *
This CPD course will focus on how developing a better awareness of 'self' can help build resilience to deal with everyday and unexpected challenges.
This interactive session is aimed at anyone working within an educational setting and is underpinned by the RLE- Resilient leaders elements. This is a comprehensive framework with four key elements that focus on clarity of direction, resilient decision-making, leadership presence and awareness. The RLE recognise that everyone is a 'Leader' within their own context. This session is focusing on the element of 'Awareness'.
We are passionate about professional development for teachers and have worked with over 11,000 teachers since 2017. As a teacher, you are the most important person in the classroom – you make the greatest impact on the students in front of you.
I've now done 5 of Rahoo's CPD courses in the past year and a half, and I've enjoyed and learned so much from each of them! Easy to access, fantastic value for money, and you know you're getting insight and information from people with real teaching experience, who are dedicated to helping others. There are different courses to suit a range of topics that teachers or school leaders might be interested in, and I find it hugely beneficial being able to complete the courses at my own pace as a busy teacher. I would recommend Rahoo to any teacher!

Chloe Corcoran
What is included?
'Building Resilience Through Awareness of Self' is a 45 minute interactive webinar to support participants to:
Reflect and recognise what takes them from pressure to stress
Discuss how awareness of self can help build resilience in times of challenge and uncertainty
Create the start of personalised toolkit of strategies to help rebalance and renew
Facilitator: Natalie Jim FCCT, BA, PGCE, MA
Natalie has over a decade of experience as a classroom teacher, Lead Practitioner and Assistant Headteacher. A fellow of the UK's Chartered College of Teaching, Natalie is also an accredited RLE (Resilient Leaders Elements) consultant. As the founder of Key Stage Consulting (www.keystageconsulting.co.uk) Natalie is now focussing on supporting clients to unlock their potential and become more effective practitioners.
This is supported by Rahoo's Pay It Forward Policy.
*Minihan E, Adamis D, Dunleavy M, Martin A, Gavin B, McNicholas F. COVID-19 related occupational stress in teachers in Ireland. Int J Educ Res Open. 2022;3:100114. doi: 10.1016/j.ijedro.2021.100114. Epub 2021 Dec 21. PMID: 35059674; PMCID: PMC8687754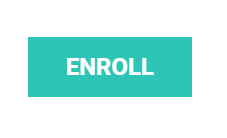 Thank you for taking the time to check out this online CPD course.
Feel free to get in touch with us at info@rahoo.ie if you have any questions you would like to ask. We love hearing from you and will do all that we can to support you!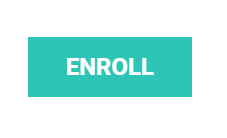 LO's

0

Quizzes

0

Hours

EPV Days

All levels

Tutor Support

English

Students

0

Assessments

Yes