Who is this webinar for?
You are a teacher who wants to create an inclusive classroom that celebrates and represents diversity.
You are a teacher who would like a better understanding of how to work effectively with students from diverse backgrounds.
You are a teacher who wants to gain confidence and competence in your knowledge of multiculturalism and LGBTQ+.
You are a teacher who wants all of your students to feel safe in your classroom.
By the end of this webinar, you will:
Have clear, practical guidance on making classroom practice more inclusive, instead of scrawling the internet for ideas.
Have confidence in your ability to broach topics around cultures, religion, gender and sexual orientation, instead of worrying that you will say the wrong thing or offend anyone.
Feel empowered to take the next step in your journey to becoming an inclusive practitioner, instead of feeling unsure of what to do next or how you can make a difference.
Be able to support colleagues with inclusive ideas and know-how for their classroom, instead of being unable to help or offer suggestions.
Why have you created this webinar?
With the support of Ciara Lynch, we created this course because we want to support you in creating an inclusive classroom environment that helps to make all your students feel comfortable.
We have made this CPD course free of charge because we want as many teachers as possible to take it.
The hosting of this webinar is supported by Rahoo's Pay It Forward Policy. We are passionate about professional development for teachers and have worked with over 11,000 teachers since 2017. As a teacher, you are the most important person in the classroom – you make the greatest impact on the students in front of you.
I've now done 5 of Rahoo's CPD courses in the past year and a half, and I've enjoyed and learned so much from each of them! Easy to access, fantastic value for money, and you know you're getting insight and information from people with real teaching experience, who are dedicated to helping others. There are different courses to suit a range of topics that teachers or school leaders might be interested in, and I find it hugely beneficial being able to complete the courses at my own pace as a busy teacher. I would recommend Rahoo to any teacher!

Chloe Corcoran

What is included?
"5 Ways to Celebrate Diversity in the Classroom" is presented by Ciara Lynch.
Ciara is an Assistant Principal in an Educate Together primary school. She is passionate about inclusivity and ethos. Ciara is a key member of the Rahoo team and is a Professional Tutor on our EPV Summer Courses.
Ciara runs a popular social media site called @ciarasclassroom where she shares tips with teachers all around the world.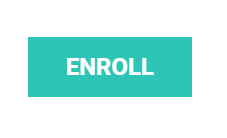 This CPD is certified.
Thank you for taking the time to check out this online CPD course.
Feel free to get in touch with us at info@rahoo.ie if you have any questions you would like to ask. We love hearing from you and will do all that we can to support you!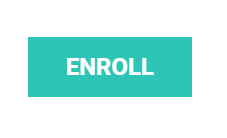 LO's

0

Quizzes

0

Hours

1 hour

EPV Days

All levels

Students

0

Assessments

Yes