Who is this CPD course for?
Teachers who wish to establish professional boundaries and relationships with parents.
This course is suitable for teachers working at all levels.
Why have you created this webinar?
Upon research Rebecca has undertaken of what causes teacher's stress, there was a huge response which indicated the impact of parental pressure. For example:
"Lack of support, pressure, parents having the freedom to do and say what they want".
"Most of my stress comes from parents – especially since Covid. There is an expectation of 24/7 access".
It was clear that teachers felt that there was a lack of professional boundaries and lack of support when challenging behaviours and additional needs were a factor.
Teachers are struggling to communicate effectively with parents and get the support they need.
Rahoo are passionate about professional development for teachers and have worked with over 11,000 teachers since 2017. As a teacher, you are the most important person in the classroom – you make the greatest impact on the students in front of you.
I've now done 5 of Rahoo's CPD courses in the past year and a half, and I've enjoyed and learned so much from each of them! Easy to access, fantastic value for money, and you know you're getting insight and information from people with real teaching experience, who are dedicated to helping others. There are different courses to suit a range of topics that teachers or school leaders might be interested in, and I find it hugely beneficial being able to complete the courses at my own pace as a busy teacher. I would recommend Rahoo to any teacher!

Chloe Corcoran
What is included?
This is a 1-hour webinar to support participants to:
– Establish professional boundaries with parents throughout the year.
– Provide guidance/advice for dealing with challenging parents.
– Approach sensitive conversations with parents.
– Know where to seek support, guidance and advice.
Webinar Objectives
-To understand how to establish professional boundaries with parents.
-To understand where to seek advice, guidance and support from with regards to AON.
-To understand how to approach sensitive conversations with parents, using a
set structure.
-To understand how deal with a challenging parent in a professional way.
-To provide you with templates and guidance with establishing professional
boundaries with parents.
Facilitator: Rebecca Morrisey
Rebecca Morrissey, Junior Infant class teacher in an Educate Together school in Dublin. Rebecca trained to be a Primary Teacher in the UK, taught for three years in Qatar and have been teaching in Ireland for 4 years.
With this experience, Rebecca has met and connected with many different types of families, from many different backgrounds. As a result, she has clear ideas in how she can establish professional relationships with any parent to better the learning experience of the child.
In recent years, she has had to have some difficult conversations with parents with regards to additional needs. This has taught me to be factual, empathetic and aware of the next steps to support each child.
Meeting parents can be daunting, particularly if you need to have a sensitive conversation. But building professional bonds with parents can make the overall running of your classroom a lot smoother with some simple tweaks.
This webinar aims to give you some guidance and structure to your relationships with parents and ensure that it's a working relationship to benefit the children. There will be simple tips in how to set out your availability to parents, remaining professional and setting clear boundaries.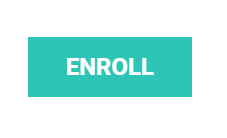 Thank you for taking the time to check out this online CPD course.
Feel free to get in touch with us at info@rahoo.ie if you have any questions you would like to ask. We love hearing from you and will do all that we can to support you!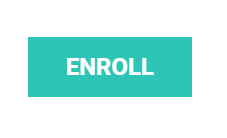 LO's

0

Quizzes

0

Hours

EPV Days

All levels

Tutor Support

English

Students

0

Assessments

Yes