3 Tips from Teacher Toolkit Training
In June 2019, I travelled to London to attend two days training with Ross Morrison McGill aka Teacher Toolkit. Ross is an experienced school leader, teacher trainer, most influential educational blogger in the UK, author, speaker and currently working on educational research at Cambridge.
Ross is passionate about reducing teacher workload whilst increasing teacher impact. He has successfully lobbied the UK government and the inspectorate Ofsted about a number of their practices which were not in line with best practice and causing untold damage to teacher wellbeing.
He is most famous for his 5-minute lesson plan (which I used regularly when I was in the classroom) which has been downloaded over 1 million times around the world!
Needless to say, for me, this was a total fan-girl moment.
I attended "Mark. Plan. Teach" training based around his book of the same name and "Coaching for Schools". I had two great days of learning – here are three takeaways from the days:
1. "Everything works somewhere and nothing works everywhere".
Okay, so Ross didn't actually say this. Dylan Wiliam did. But Ross did introduce this quote to us at the start of day 1 as a disclaimer before he shared his work and it resonated with me. It is an important disclaimer. When we listen to each other and share ideas, it is important to be open-minded, and if you want, to try out new ideas. But it may or may not work. Strategies that are steeped in research-based evidence may not work for you, but ideas that have no theory or research behind them will. When you share your ideas and strategies that work for you, be conscious that it may not work for others – depending on their school, students, context and their own personality!
There are no silver bullets in education that will fix everything, everywhere.
It reminded me of the Learning Pyramid retention rates debate. This is a model which is found to have no evidential basis, yet when I changed my teaching methods as a result of learning about the Pyramid, my student's academic achievement increased and classroom culture and climate was greatly improved. And most importantly, my students (and I) enjoyed my lessons more.
Everything works somewhere and nothing works everywhere.
2. Have high expectations for everyone.
Teacher-student relationships are the most important aspect of teaching. Within that is the level of belief a teacher has about their students potential and how that is demonstrated in terms of expectations. Ross asks "Can a teacher's expectations make or break progress"?
In short – yes.
Babad (1985) note: "When we expect certain behaviours of others, we are likely to act in ways that make the expected behaviour more likely to occur".
The expectations teachers have of their students effects the way that teachers interact with them, which ultimately leads to changes in the student's behaviour and attitude. The work of Robert Rosenthal and Lenore Jacobsen (1968) shows that positive expectations influence performance positively – the Pygmalion Effect. The theoretical counterpart to the Pygmalion Effect is the Golem Effect, in which low expectations lead to a decrease in performance.
How we treat our students and demonstrate our belief in them makes all the difference.
Be wary of labeling and the long-term impact it has on students.
3. Always ask yourself why?
When you are planning a lesson, you should always ask yourself why you are including each activity – if an activity is not useful in terms of teaching and learning, then you should omit it. This should promote better flow in learning and create more time for classroom discussion and 1:1 feedback. Quality, not quantity.
An example of this is the standardised practice of students writing down learning objectives from the board at the start of every lesson. Schools implemented this to ensure Assessment for Learning strategies were visible in their classrooms. However, this was not a good use of learning time and did not mean that students had engaged with the learning objectives – or even understood them!
Luckily, most schools have seen the light regarding this ineffective practice.
If you don't know why you are doing something or including a task – then perhaps you should not do it!
It was a fantastic two days learning from Teacher Toolkit and I am looking forward to getting stuck in to all the books and resources shared – that's what summer holidays are for, right?!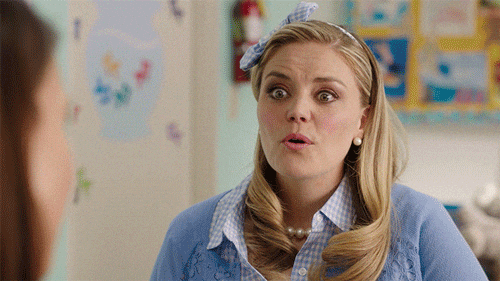 Tags: Teacher ToolkitDylan WiliamProfessional Development Teachers