Webinar 20th October 2021: "A 10 Step Guide to Effective Differentiation"
Categories

Events

Date

June 30, 2021
A Virtual Event for Teachers on Wednesday 20th October 2021 at 7.30pm - 8.30pm!
Who is this webinar for?
You are a teacher who wants to support all students in front of you in the classroom.
You are a teacher who would like a better understanding of how to differentiate your lessons in a busy classroom environment.
You are a teacher who wants to gain confidence and competence in your own skills and utilising them resourcefully to work within a mixed-ability setting.
Why have you created this webinar?
We've been the teacher struggling to find the time to think up, plan and prepare multiple different activities for different sets of students and wondered 'is this really the best way to differentiate'?
We created this webinar because we want to support you in developing "good habits" for differentiation.
"As I researched and collaborated with other teachers on Rahoo's website– I realised that so much of what fell into what was labelled as "differentiation" could also be labelled as "good habits" in terms of teaching and learning. Many of these methods and strategies are good practices for all learners, including those we might have in mind when we plan for differentiation".

Ciara McGuane, speaker
We are passionate about professional development for teachers and have worked with over 7,000 teachers since 2017. As a teacher, you are the most important person in the classroom – you make the greatest impact on the students in front of you.
What is included?
"A 10 Step Guide to Effective Differentiation" is 1 hour in duration including Q&A opportunities. The webinar workshop will focus on 10 habits for effective differentiation in a mainstream classroom. Teaching and learning strategies shared will be fully explained with examples given.
This practical webinar will share common-sense approach to differentiation and signpost a number of methods that teachers can use to create "good habits" for differentiation.
This webinar will be presented by teacher and Rahoo trainer, Ciara McGuane.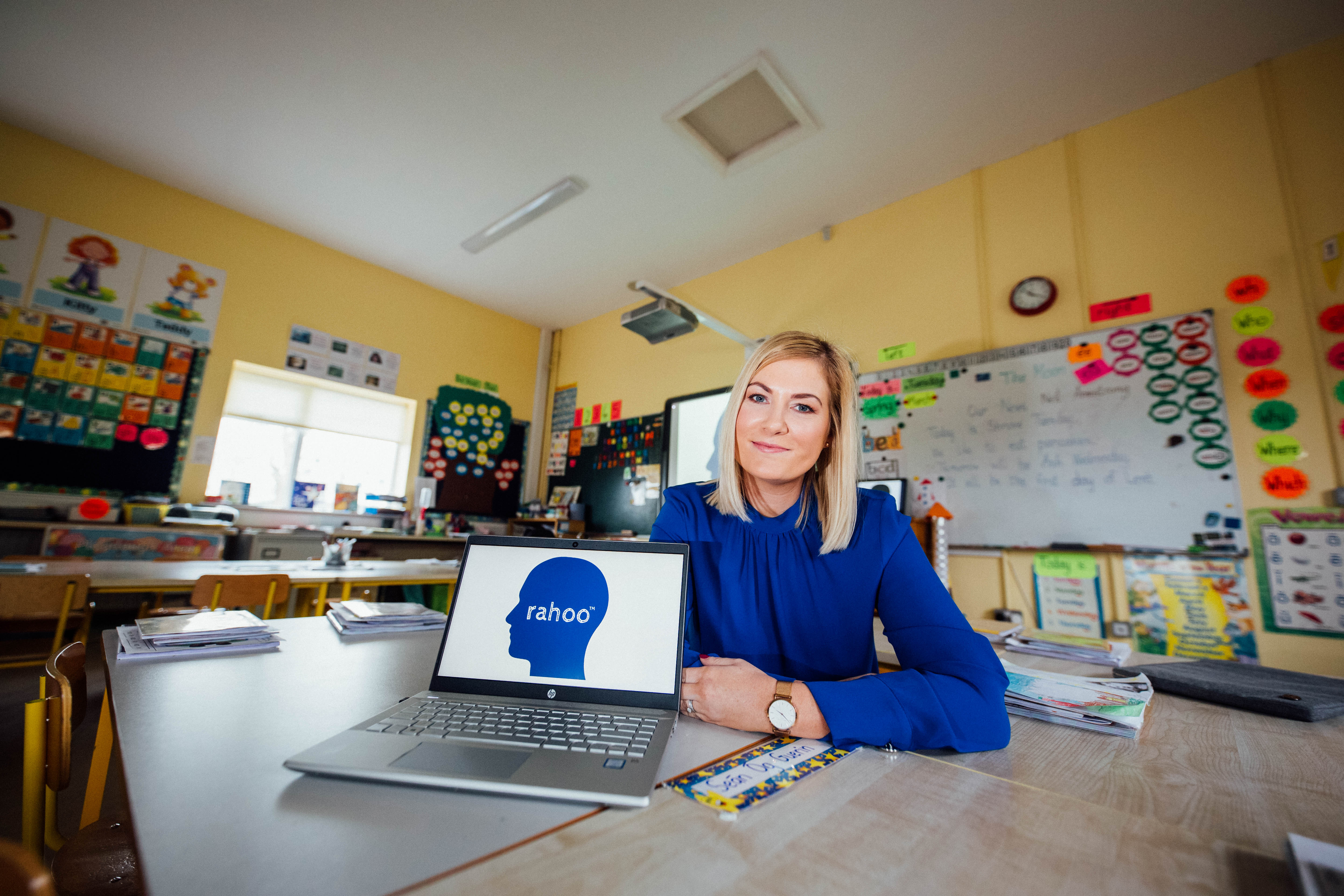 Ciara is an experienced teacher, school leader and teacher trainer. Ciara has written and co-ordinated a number of popular CPD courses with Rahoo, including upcoming CPD course "Differentiation in the Mainstream Classroom".
Downloadable E-Booklet of strategies shared.
The webinar will be recorded and available for you to re-watch up to two weeks post-event.
A downloadable Certificate will be accessible after the event.
Access to private teacher sharing area.
When does the webinar start and finish?
The webinar starts and finishes at 7.30pm on Wednesday 20th October to 8.30pm. Please try to be 5 minutes early and get yourself cosy with your cuppa and notebook – and a few scented candles – go on!
What if I can't make it at the date and time? Can I attend later?
Yes – sign up as usual. Then ignore any reminder email we send about the upcoming webinar – sorry in advance! The event will be recorded and the recording will be shared the next day and available up to two weeks post-event to watch. All you need to do is log back into our platform and it will be there on the event page.
Will I be visible to other attendees?
No! Imagine a dark theatre with the lights shining on the stage – and nobody can see each other in the audience – we use Zoom webinar technology and so it is not like attending a virtual meeting. As well as this, questions can be inputted anonymously.
Do I get a certificate of attendance?
Yes, you can get a certificate post-event to download. Please ensure you do this within two weeks of the event.
Thank you for taking the time to check out this webinar.
Feel free to get in touch with us at info@rahoo.ie if you have any questions you would like to ask. We love hearing from you and will do all that we can to support you!
Going back to school is a nerve-wrecking time for everyone – including teachers! It is a brand new start; a chance to do things differently and establish a new routine. We asked some of our followers what are their "Back to School" tips for teachers.
Read More »