Webinar 2nd March 2022: Teaching in Dubai – 10 Things You Need to Know
Categories

Events

Date

February 16, 2022
A Virtual Event for Teachers on Wednesday 2nd March 2022 at 4.30 - 5.30pm!
Who is this webinar for?
You are a teacher who would like to find a personally, professionally, and financially rewarding teaching job in Dubai!
You are a teacher considering the expat lifestyle in Dubai and beyond!
You are a teacher who is curious about getting jobs abroad, the school systems in Dubai and practicalities.
What is included?
"Teaching in Dubai – 10 Things You Need to Know" is 1 hour in duration including Q&A opportunities.
The focus is on:
How expat teaching has changed in the last 20 years and what that means for Irish teachers
How to choose the best location abroad for you
Understand the different types of schools abroad and how to choose the best one for you as a future expat teacher
Learn about the 3 most popular curricula in international schools and how to research them to see what best suits your experience and career goals as an future expat teacher
How to cater for local students with English as a Second Language in your lessons

What to consider when moving with a partner or family
How CVs for teaching jobs in Ireland are different to CVs for teaching jobs in Dubai (in terms of length, detail, content and structure)
How to determine that you are getting a good deal
How to get everything sorted for the big move
How to save six figures as an expat teacher
This webinar is presented by Sorcha Coyle.
Sorcha has been an expat teacher in the Gulf for over 10 years now and she runs the Empowering Expat Teachers community, whose mission is to empower future and current expat teachers to lead personally, professionally, and financially rewarding lives.
Sorcha is especially excited about the financial empowerment of expat teaching because it allowed her to save six figures in her first teaching job in Qatar!
Sorcha is a Certified Professional Résumé Writer and is currently completing he level 7 ILM Coaching and Mentoring qualification.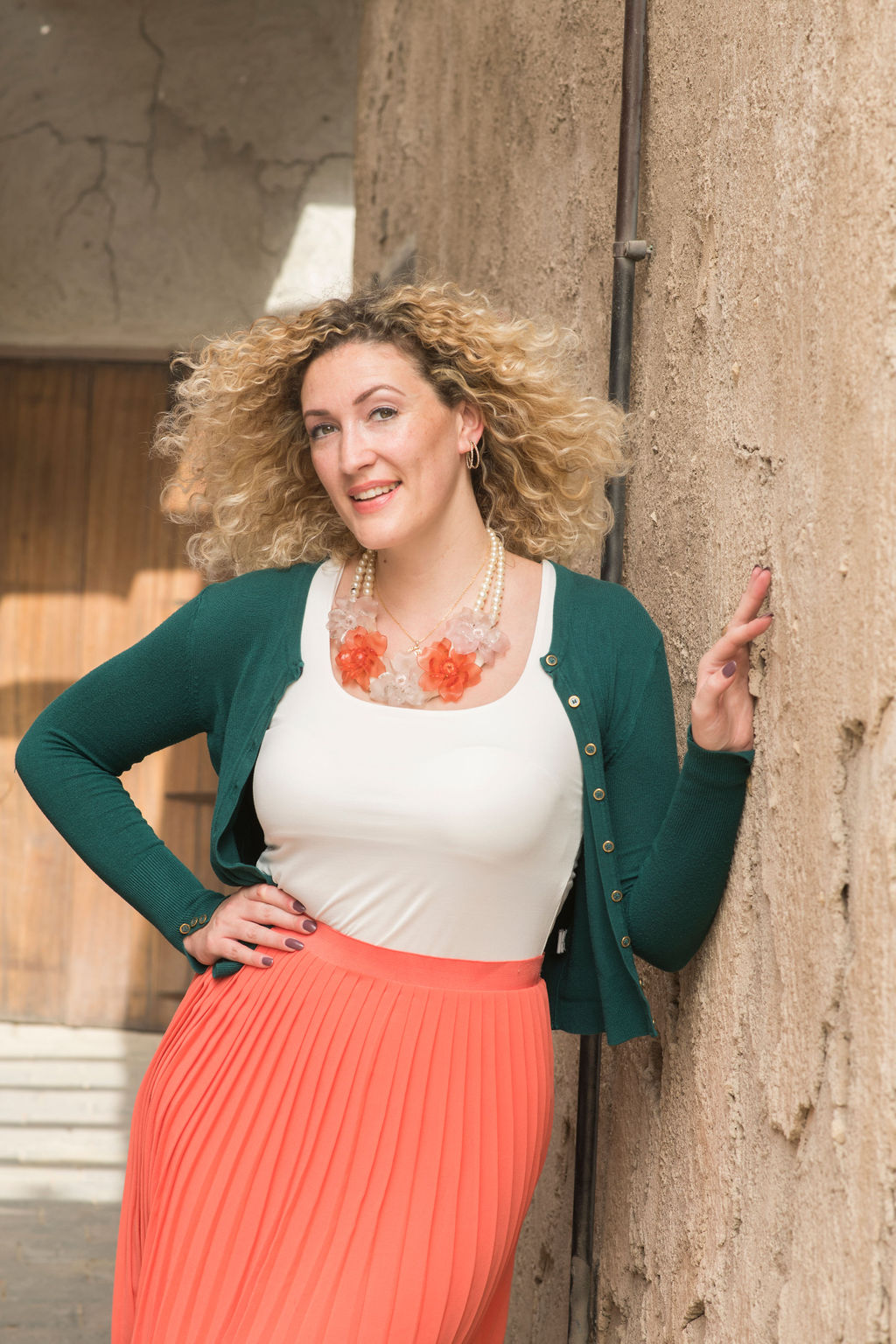 The webinar will be recorded and available for you to re-watch up to two weeks post-event.
A downloadable Certificate will be accessible after the event.
When does the webinar start and finish?
The webinar starts at 4.30pm and finishes at 5.30pm on Wednesday 2nd March. Please try to be 5 minutes early and get yourself cosy with your cuppa and notebook – and a few scented candles – go on!
What if I can't make it at the date and time? Can I attend later?
Yes – sign up as usual.
The event will be recorded and the recording will be shared the next day and available up to two weeks post-event to watch. All you need to do is log back into our platform and it will be there on the event page.
Will I be visible to other attendees?
No! Imagine a dark theatre with the lights shining on the stage – and nobody can see each other in the audience – we use Zoom webinar technology and so it is not like attending a virtual meeting. As well as this, questions can be inputted anonymously.
Do I get a certificate of attendance?
Yes, you can get a certificate post-event to download. This CPD record will highlight to potential employers that you have done your research. Please ensure you do this within two weeks of the event.
Thank you for taking the time to check out this webinar. Feel free to get in touch with us at info@rahoo.ie if you have any questions you would like to ask. We love hearing from you and will do all that we can to support you!
Going back to school is a nerve-wrecking time for everyone – including teachers! It is a brand new start; a chance to do things differently and establish a new routine. We asked some of our followers what are their "Back to School" tips for teachers.
Read More »